The performances, exhibitions and events of mind the fact  are created within a platform of carefully designed long-term artistic workshops, with the support and collaboration of humanitarian organizations and social scientists.
The workshops which highlight current social issues and real stories are connected to the living conditions and the tough reality in Greece and they are offered for free, as long as the participants have an experiential relationship with the subject matter of each workshop.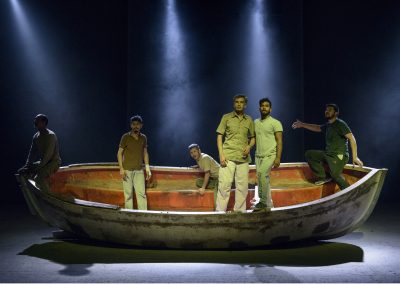 Theatre workshop for young immigrants and refugees. It explores the concepts of station, war, refugee and Otherness through drama and other art forms.