The performances, exhibitions and events of mind the f
act
  are created within a platform of carefully designed long-term artistic workshops, with the support and collaboration of humanitarian organizations and social scientists.
The workshops which highlight current social issues and real stories are connected to the living conditions and the tough reality in Greece and they are offered for free, as long as the participants have an experiential relationship with the subject matter of each workshop.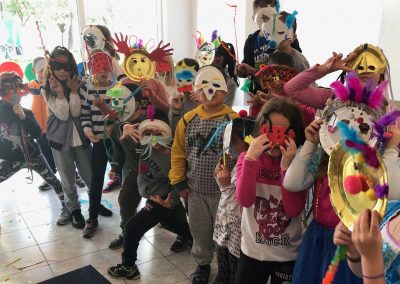 Mind the fact takes over the creative hub of Oraia Eleni in Eleusis and creates a lively artistic workshop for children, in collaboration with Eleusis 2021 European Capital of Culture.